Zerto
Hypervisor-based, Enterprise-Class Replication and Continuous Dataprotection
Disaster Recovery en Data Protectie behoort tot de grootste uitdagingen bij het uitrollen van tier-1 applicaties in virtuele omgevingen. Applicaties worden gemanaged en geprovisioned als virtuele machines (VM´s) en virtuele disks (VMDK´s), maar storage replicatie is nog altijd LUN of Volume gebaseerd. Hierdoor kun je geen gebruik maken van de door een virtuele infrastructuur geboden flexibiliteit en mobiliteit.
Zerto´s hypervisor-based remote replication technologie is anders dan alle andere DR technologieen. Zerto is de enige technologie die replicatie (near-continuous replication) combineert met block-level data protectie (application-cosistent) van de hosts tot en met de storage.
Afgelopen VMworld is Zerto uiteroepen tot "Best Of Show" product.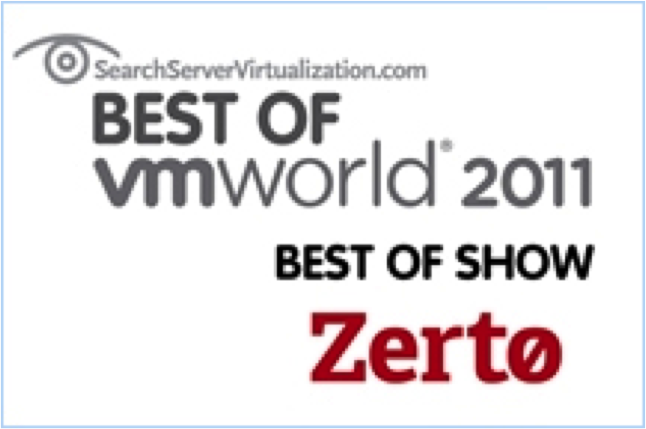 Datapulse is officieel partner van Zerto en de eerste reseller van Nederland. Klik hier voor meer informatie of neem contact met ons.